Using Gmail Backup application is one of the simplest ways of creating an alternate copy of your account data.

Run the Gmail Backup software from the All Program list of Start Menu to begin the backup of your Gmail data.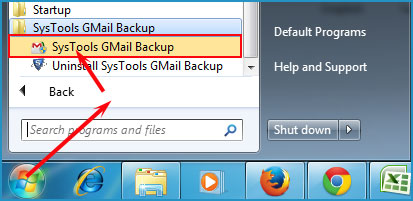 Enter username & password of Gmail Account, then click on Login button.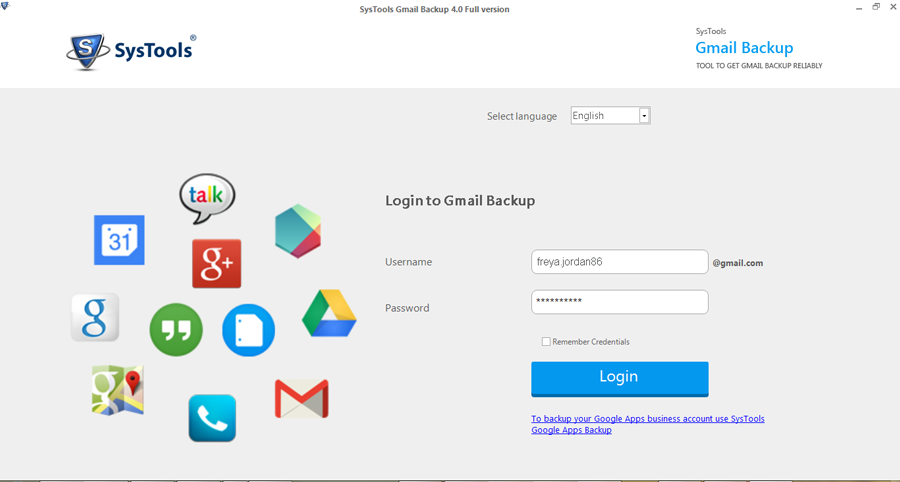 Select the items (Emails, Calendars, Contacts & Documents) which are required to download on local hard drive.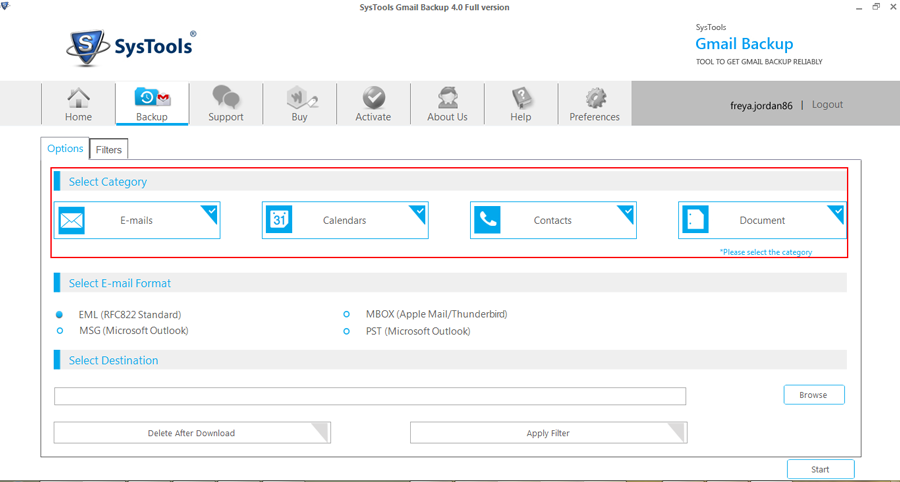 Select one desired file format (EML, MBOX, MSG or PST), in which backup is needed.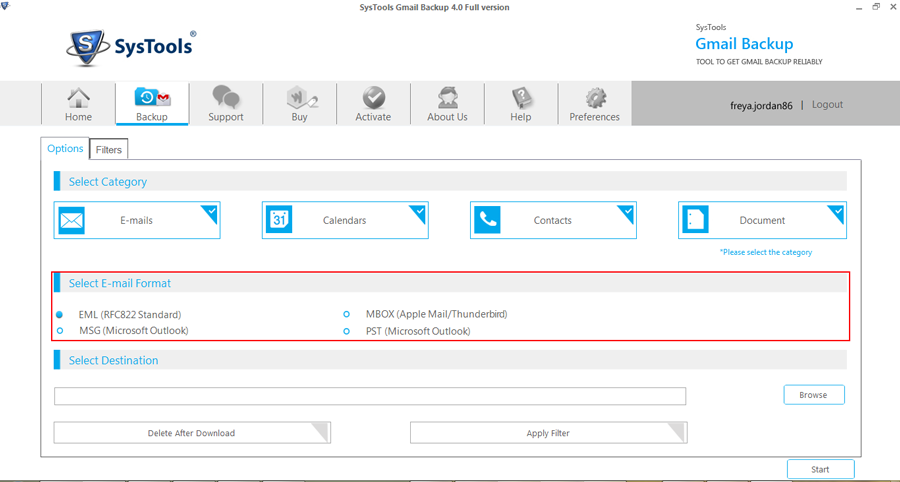 Select the destination location in which you want to keep the backup in local computer machine.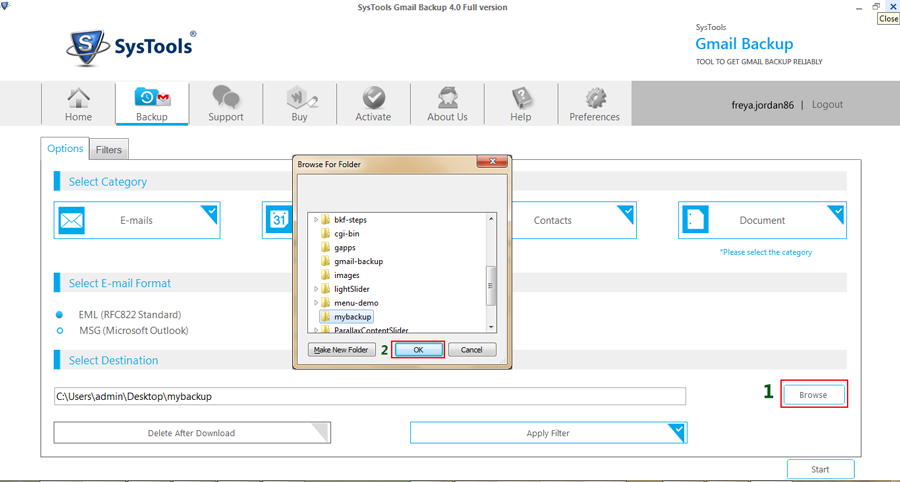 Delete After Download option in case if you want to delete entire email items after download to free up server space on your Gmail account.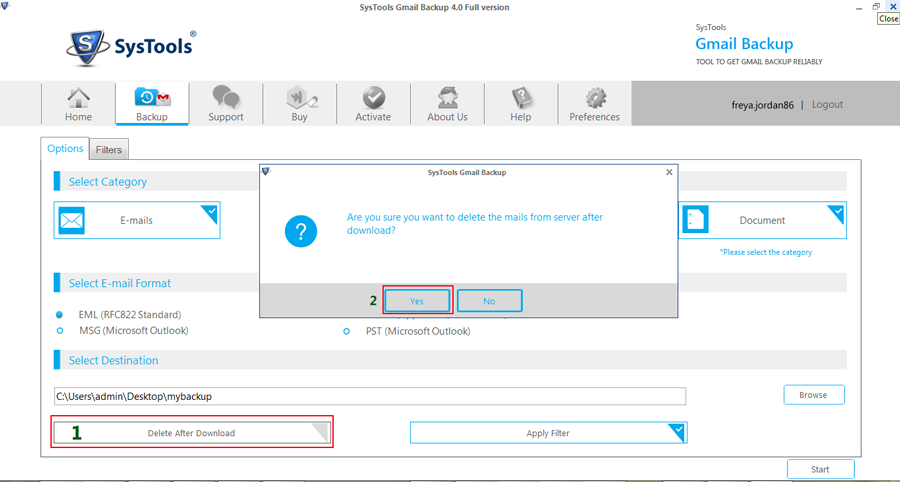 Click Apply Filter, There are two option: 1- Select Folder; 2 – Time Interval.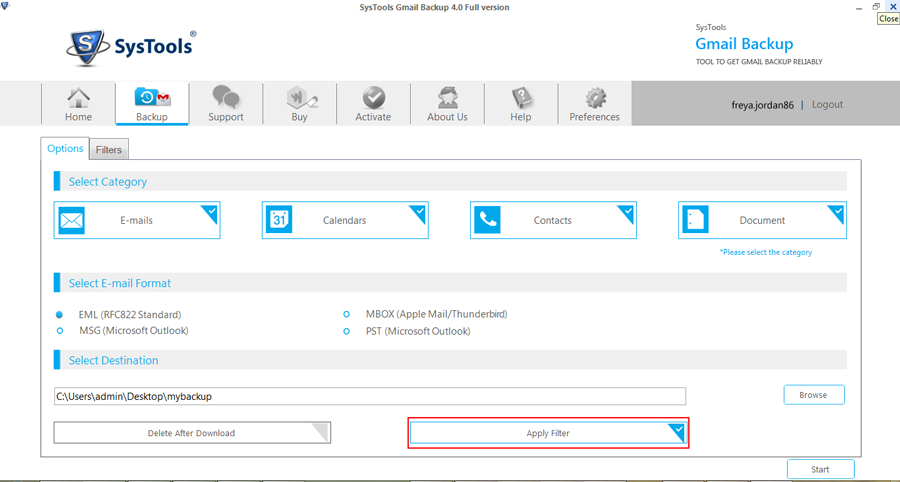 You can select/unselect specific folders in which you want to backup particular folders from Gmail account.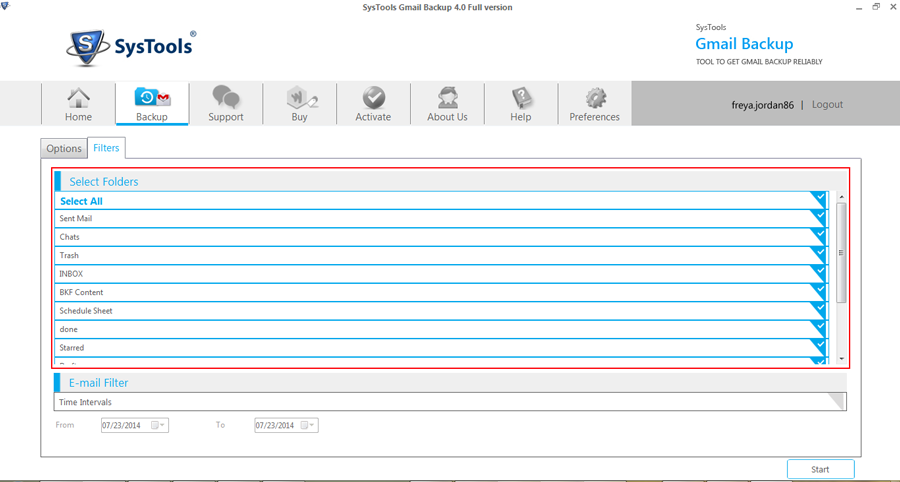 Choose Time Intervals option in which you want to download emails from specific date (from start date to end date).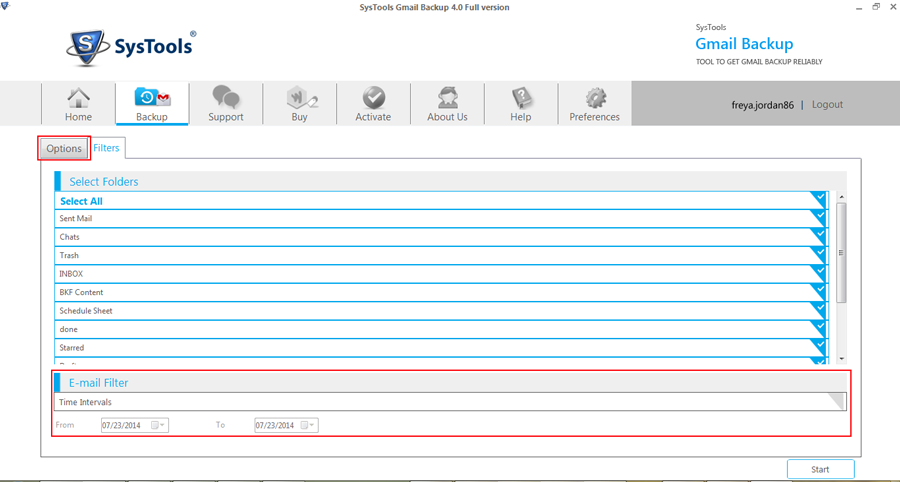 In Preferences, Internet Bandwidth (BW) option to manage the BW consumption in kbps or mbps; Time Slot Setting option to take speed of download within specific time & Throttling define % of specified IW should be used, click on Add button.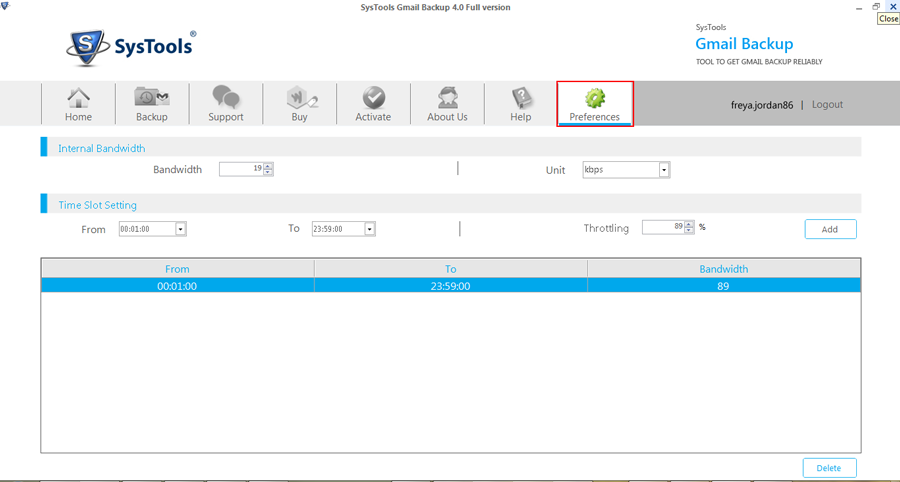 Click the Backup menu on top side and click the Start button.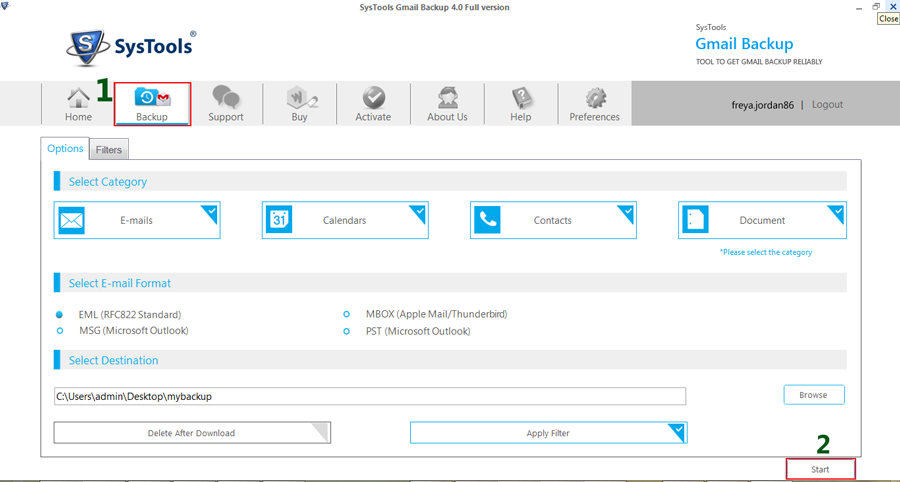 View the status report of the backup process;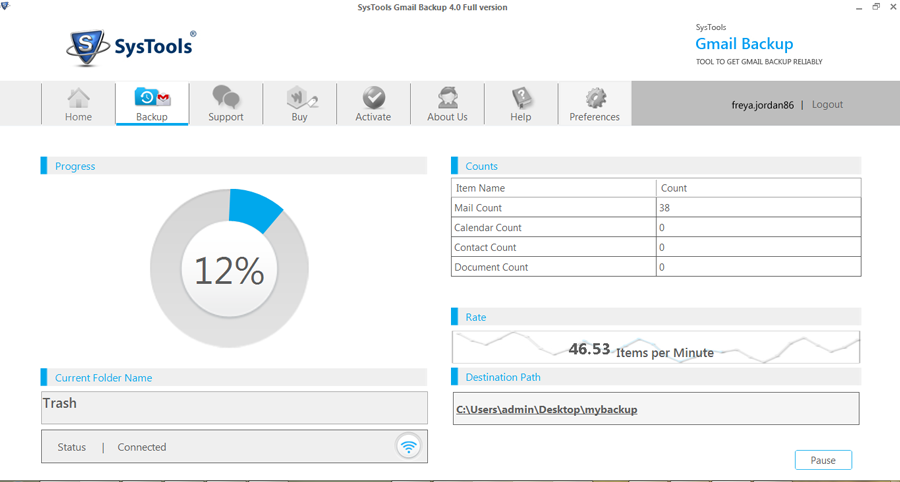 Once downloading process is completed, user gets a confirmation message, then click on OK button.